Welcome to Jayden's site.
I want to share with the world how precious my baby boy is to me. Jayden is such a beautiful child, and the reason my heart beats.

I found out I was pregnant with Jayden in August of 2003, I was 23. I was scared, but excited.

I had a great pregnancy with Jayden. He was due April 15, 2004, tax day. Throughout my pregnancy I talked, read and sang to Jayden. He was going to be a special baby no doubt about it! On November 24th, my daddy's birthday I found out what my dad had already predicted, IT'S A BOY! Daddy was estatic, and Nana just grinned from ear to ear.
I was happy as well. My darling little boy I thought.


They scheduled me for an induction because I was over due. Monday morning came quickly and before I knew it I was in the hospital room and they were getting ready to induce me. My baby would be here soon!! I labored from 7am until 10pm. There was more family waiting on Jayden's arrival that I had ever seen. Nana, PawPaw, MeMe, Bet-bet, Sue-Sue, Uncle Jeremy, Aunt Fulisha came for awhile, Great gramma Jo was there too. So many to list. I think I even told them all to go away so I could concentrate, but they stayed right outside the door. After 2 hours of pushing nothing was happening. Dr. Robinson came in and checked me, I could feel him pulling on Jayden. He explained to me that Jayden was too big for me to have naturally. So with that we got ready for a c section.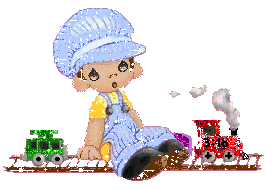 At 9 minutes after midnight I heard my precious baby boy cry for the first time. He was here, and he was healthy! Contrary to the 7 lbs 13 ozs the ultrasound said Jayden would weigh, he came out a whopping 9 lbs and 1.5 ozs and was 22 in long. My big boy!!


The next 2 days I spent loving my baby boy. At night after the nurses would leave me for the night I would sneak Jayden into my bed and let him sleep with me all night. Jayden came home with me 2 days after I had him. He has been such a blessing everyday he's been here. I am thankful for the miracle God blessed me with, I will NEVER be as happy as I was the day I looked into my baby's eyes.

Thank you for visiting and feel free to leave a message for Jayden to tell him hello. He loves attention!

~Andrea, Mommy to Jayden~






Notice: Due to several people asking I felt the need to express that while I appreciate the admiration of my little boy, his pictures and/or information on this site is not for sale or available for personal use of anyone outside of his family. The copying or taking of these things will result in legal actions. Thank you for understanding my reasons due to concern for the safety of my child.